South African motoring journalist Charleen Clarke has tested the Volvo XC60 T8 Twin Engine AWD on city and rural country roads in England. After driving for hundreds of kilometres, this is her verdict.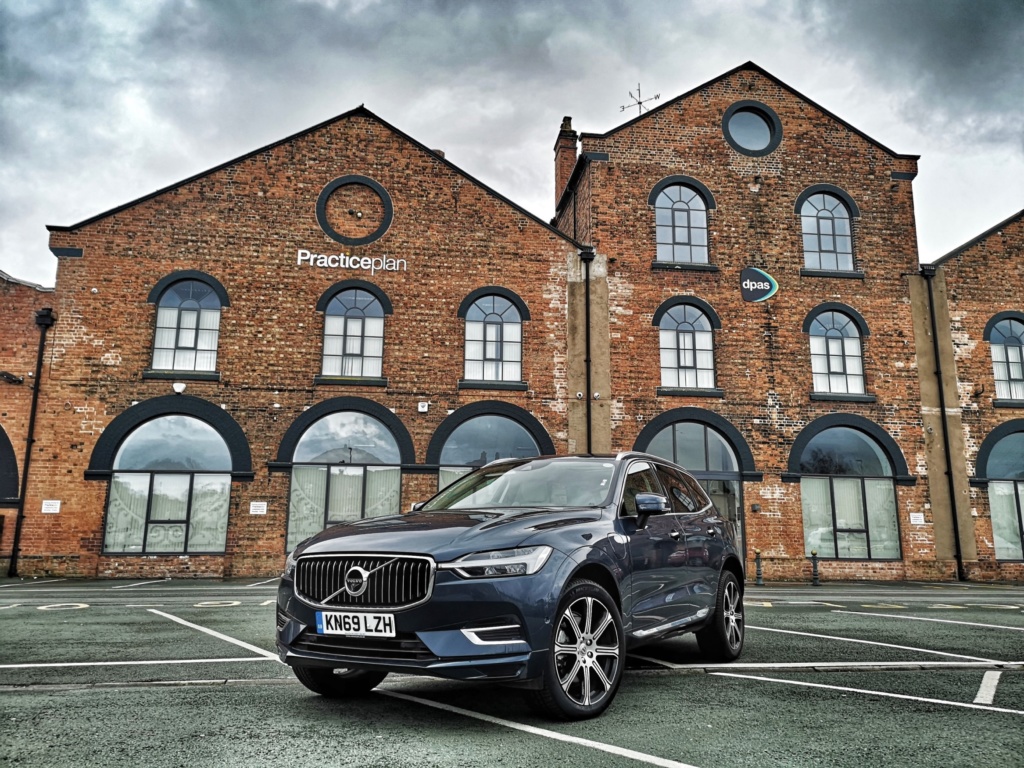 By Charleen Clarke
I have a confession to make: I'm nuts about electric cars, but I still have range anxiety. Enter the incredible Volvo XC60 T8 Twin Engine 4WD  – which satisfies my need to be a bunny hugger while never ever stressing me out about getting stranded on the side of the road…
Unfortunately, this plug-in hybrid isn't available in my home country of South Africa. This is a real pity; I do think that South Africans would lap it up. After all, the XC60's bigger brother, the XC90 is indeed available with the T8 Twin Engine in South Africa – and it appears to be selling reasonably well. But never mind, I managed to get my paws on one of these stylish Volvos while on a recent trip to the United Kingdom. And what a wonderful experience it was!
The specific model that I drove was the Inscription Automatic. As Volvo aficionados all know, this means that it is spec'd for the extra-discerning motorist who doesn't just want an incredible experience; he or she demands something truly exceptional. Even more premium than the Momentum-spec'd derivatives, the Inscription specification level ups the ante even further when it comes to luxury and style.
For instance, the XC60  in Inscription guise has 19″ 10-Spoke Black Diamond Cut alloy wheels (versus the 18″ 5-Y Spoke Silver Alloy wheels on the Momentum). It also has one of my favourite Volvo features by far: the dead sexy Orrefors Crystal Gear Lever Knob. It's bling at its very best.
But the big news with this vehicle really is its innovative powertrain – and so that will be the focus of my story.
As the name of the vehicle confirms, this particular XC60 has not one engine but two. Well – to be precise, one petrol engine and one electric motor. The former is a two-litre, four-cylinder engine that delivers 223 kW at 6000 r/min; the latter is a 65-kW electric motor.
While driving in and around the city, I always drove in pure electric mode (it does between 43 and 53 km in this wonderfully silent mode, which is more than enough for most city travels). Like virtually all electric cars, the torque is available instantly, which meant that it was great fun to drive. (And no, I never managed to do 53 km, but the fault was all mine.)
The Volvo XC60 T8 comes with two chargers; one that you pop into the wall socket, another that is used at public high-speed charging facilities. I never needed the public facilities. Every time I returned to the house where I was staying, I simply plugged in "my" car. It was effortless. Once plugged in, the charger is locked into place – meaning no one can tamper with it, so no security or safety concerns. I did have a safety issue but, quite frankly, it was not the car's fault. In order to reach the charging point, I had to park the car right next to the house. This meant that its beautiful butt was on the sidewalk. According to a neighbour, a blind person actually walked into the car (because he didn't expect the car to be on the sidewalk). I didn't witness the incident (the blind man was totally unharmed) but I did wonder about his guide dog. Did it also walk into the car?
But I digress. Once I hit the open road, I relied on the good old petrol engine – and it didn't fail to deliver the goods. I went on a three-hour trip to a charming little village called Oswestry, which is situated close to the Welsh border. It was a three-hour journey and I loved every second of it. The seats in the XC60 must be the most comfortable in any sports utility vehicle (SUV) and I simply set the cruise control and just chilled. Because it's predictive, I hardly ever touched the pedals; I just let the car do its thing.
The petrol engine is refined, quiet and wonderfully responsive; despite the fact that the XC60 is a fairly large car, it does zero to 100 km/h in an impressive 5.5 seconds. My fuel consumption was a mere 5.1 litres/100 km – which is very good considering the fact that I'm the least economical driver on the planet.
This truly is a vehicle that ticks all the boxes: it's green (when operating in electric-only mode), economical (even when using the petrol engine), comfortable, luxurious, well-built and stylish. It's not cheap (it costs about £56 300, or R1,2 million). But – other than that – I'd have to say that it doesn't put a tyre wrong.
Story also available on http://www.cyberstoep.co.za/best-of-both-worlds/
©Charleen Clarke